Mitsi Art started in April 2009 with the aim of giving Mitsubishi owners a professional and reliable alternative to dealers. We strive to provide a 100% reliable, affordable, knowledgeable experience to each customer. By doing so we have gained a reputable name and due to this we are progressively expanding.
Due to popular demand Mitsi Art has also branched into all Japanese vehicles aswell as the performance market, and has modified many Mitsubishi's, Japanese vehicles (and other vehicles) over the South coast. Mitsi Art are also registered dealers for Super Pro, Castrol oil's, K&N filters. We also supply XYZ suspension and brake kits.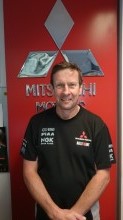 Ian Barlow - Company Director and workshop technician, Ian has been in the motor trade for 35 + years, a year with an Australian Rally Team running Evolution 3's. He has acquired Mitsubishi Master Tech Status and has a vast amount of knowledge and experience for the 4x4, L200, Shogun and Pajero. Ian has a strong passion for the Mitsubishi and Ralli Art brand.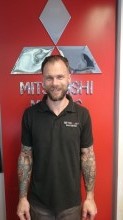 Paul Starkey - Company Director and workshop technician, Paul has seen 20 + years in the trade working for a few dealerships and general workshops. He is MOT certified and has a vast amount passion and knowledge for performance cars. Paul also has a keen passion for motor cycles, Mitsubishi / Ralli Art brand, and retro Japanese cars in general.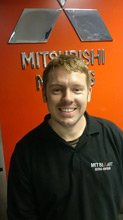 Kevin - Workshop technician, Kevin joined our team in August 2015, He has his NVQ level 1+2 in motor mechanics and 5+ years experience in the motor trade industry. Kevin also has a passion for Japanese performance cars, 4x4's and off roading.
Both Ian and Paul are fully qualified vehicle technicians, acquiring both GNVQ and City and Guilds Certification.